1
« on: February 15, 2012, 01:31:02 PM »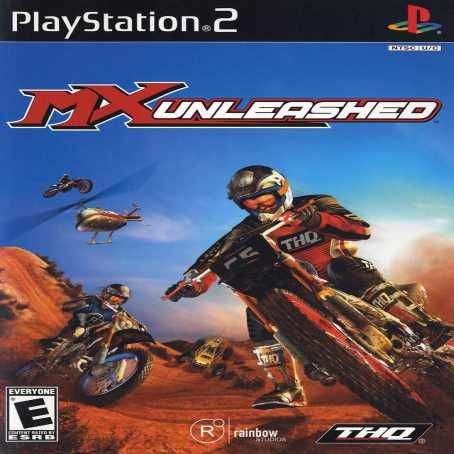 The image above is perfect size for a slim jewel case!!
The newest installment of the MX series gives off-road racers more freedom than ever before. Challenge yourself in the freeworld mode - an off-road playground filled with treacherous terrain, minigames and machine races. Work your way up the ranks racing against the top champions in the world on over 40 tracks in 14 separate leagues. Face off against friends in both racing and freestyle modes. Prepare yourself for mud, dirt, high speeds and a serious attitude.
Open PS2 Loader 0.8 Box Art:
http://s990.photobucket.com/albums/af23/sonoranreptile/opl%20images/?action=view&current=SLUS_20767_COV.png
Game I.D. – SLUS_207.67
Format -- DVD
Region -- NTSC-U
Compressed Size – 1.04gb
Uncompressed ISO – 2.06gb
ESR Compatible -- YES
Open PS2Loader -- YES
File Host -- Rapidshare
http://rapidshare.com/files/694996485/mxUnlshd.part1.rar
http://rapidshare.com/files/1794356457/mxUnlshd.part2.rar
http://rapidshare.com/files/4126326492/mxUnlshd.part3.rar
No password!